Your partner since 1755
Weilbach were established over 265 years ago. You can read about our journey here…
2023
On the move in the UK
Our software company, CherSoft, moved to a new office in Sheffield.
2020
Supporting The Americas
Weilbach expanded to North America, setting up a sales office in Vancouver, Canada.
2019
Changes ahoy!
In Egypt we opened an office in Alexandria, and moved the office in Port Said to a larger one. We relocated our head office to Lyngby, Denmark. The company name was changed from Iver C. Weilbach Co. A/S to Weilbach A/S.
2017
Acquisition of software companies
Weilbach acquired the software development company, CherSoft Ltd. and the subsidiary AtoBviaC, who develop nautical software applications for the UK Hydrographic Office. This marked Weilbach's global expansion in the market for digital nautical applications.
2016
WENDIS is born
The WENDIS (Weilbach Nautical Digital Information Systems) family of digital products were launched, and it continues to grow.
2015
Supporting Egypt
Weilbach set up a joint venture with Leth Agencies and Concord Shipping in Port Said, to serve vessels in Suez Canal transit with nautical charts and handbooks.
2010
Supporting Asia
Weilbach expanded into Asia by setting up a new office in Singapore to provide sales and services.
2008
Maritime software
Weilbach started its first program to develop maritime software for seafarers and shipping companies.
2005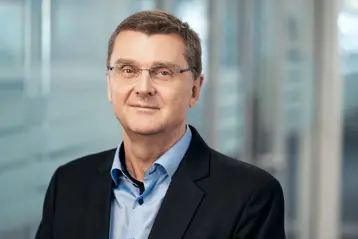 New CEO, Torben Frerks
Torben Frerks took over as CEO Weilbach when Erik Klitgaard retired. Klitgaard had been CEO of Weilbach since 1974 and transferred his Weilbach shares to the Weilbach Foundation, which became sole owners of Weilbach.
1990s
Technological changes in navigation
In response to technological changes in navigation, Weilbach ceased the compass adjustment business. In 2010, it ceased the production of traditional magnetic compasses, focusing entirely on nautical charts and publishing.
1978
Agreement with Danish maritime authorities
Weilbach entered a maritime handbook publishing agreement with Danish maritime authorities, thus expanding the publishing business. This was in response to the expansion of IMO's global shipping regulation for maritime safety and environmental protection, which imposed new requirements for maritime publishing and onboard handbook libraries.
1976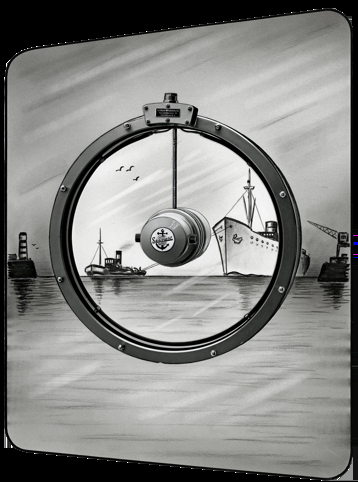 Shares aquired
Weilbach acquired shares in the competitor, nautical instrument maker, Einar Weilbach & Co. The remaining shares were taken over by Weilbach in 1981.
1961
The Weilbach Foundation
Weilbach's management established the Weilbach foundation, which became part owner of the company and ensured continuity in the business. The foundation supports the development of shipping through grants to institutions, societies and persons engaged in shipping.
1957
First major chart contract
Weilbach entered a nautical chart contract with A.P. Møller, supplying the Maersk fleet with nautical charts for world-wide trades. The nautical chart business expanded in the post-World War II period.
1949
A Limited company
Weilbach's management reformed the company into a limited liability company, and named the company Iver C. Weilbach & Co.
1931
An agency for the UK Hydrographic Office
Weilbach set up a Danish agency for the UK Hydrographic Office, offering nautical charts to the Danish shipping and shipbuilding markets for the first time. The nautical chart business gradually grew, and complemented the nautical instrument and publishing businesses.
1921
The Nautical Almanac
Weilbach started the maritime publishing business, releasing the first edition of the Nautical Almanac. Soon Weilbach also released the Fishery Yearbook from the publishing department. The company continued its traditional business of producing nautical instruments and adjusting magnetic compasses.
1908
Captain Knud Prahl becomes partner
Iver C. Weilbach made Captain Knud Prahl partner in the company. Iver C. Weilbach was the last member of the Weilbach family to manage the firm and he passed away in 1921, but the company continued to carry his name. In subsequent decades, several former captains managed and owned the company. After 1928, the company used the marketing name Iver C. Weilbach (Sølver and Svarrer), reflecting that Captain Carl Sølver and Captain Anker Svarrer had taken over management.
1887
Weilbach split in two
Iver C. Weilbach focused on the production of nautical instruments, and his business formed the basis for the current day Weilbach. It engaged in the business of compass adjustments. Johannes S.V. Weilbach, who came from another branch of the Weilbach family, took over the flag and sail-making business and developed this as a separate business.
1799
The Weilbach name
Iver Jensen Borger passed on his business to his son-in-law, Johan Philip Weilbach, who introduced the Weilbach name.
1755
The company is founded
Iver Jensen Borger set up his own compass, flag and sail-making shop in Copenhagen. Borger had seafaring experience from his work on a Danish East Indiaman and utilised his maritime knowledge in his new business.
A dynamic company
Over the years, the industry has moved away from the traditional methods and into the digitalisation of shipping.
We have always been a dynamic company and have moved with the times to meet the changing needs of the shipping industry. 
Our digital future is important and so is our rich history of over 265 years. Since the company was established in 1755 making sails, flags and compasses, we have remained dedicated to supplying the latest technology and products.
Worldwide coverage
Weilbach has grown a lot over the past years with offices worldwide, including Denmark, Singapore, Egypt, United Kingdom and Canada.
Compass makers
Weilbach started life selling flags, sails and manufacturing compasses. We are proud to say that we still stock all of these items.
Let us find your solution
Talk with our shipping experts and let us find the perfect solution for you.
Get in touch
Phone
+45 3334 3560
Email
operations@weilbach.com
Thank you for reaching out to Weilbach
We've received your message. Someone from our team will get back to you as soon as possible, at the latest within 48 hours. If it's urgent, we encourage you to call us at +45 3334 3560 Have a wonderful day!