About Weilbach
From nautical data, charts and software solutions to flags, sails and signs, we have everything you need.
More efficient, safer and faster shipping

Weilbach develops software for the shipping industry and thrives on making life at sea safer and easier for everyone. Whether you are a shipping company with hundreds of vessels or a leisure sailor with a sailing boat, we are here to make life easier for you on board ships.
Our software solves problems on board and gives value and meaning to your data, while our online shop supplies everything from flags and sails to print on demand charts.
What Weilbach do
Weilbach specialises in providing nautical charts, publications and digital solutions to the maritime industry. We offer a wide range of services and products including electronic and paper charts, software and data and nautical instruments and publications. Our high level of service has established us as a trusted provider of geospatial software for ships and shipping companies around the world.
Weilbach's Aim
Weilbach aim to make shipping more efficient, safer and faster and we do this by supplying e-learning, software, electronic nautical charts and data. Our software solutions plan, optimize, monitor voyages, make chart and cell purchasing easy, provide a digital technical library and replace log books with a digital version.
Weilbach offices
With offices in Denmark, Singapore, United Kingdom, Canada and three in Egypt, we are able to offer services and updates to shipping companies on a 24/7 basis with our excellent support structure.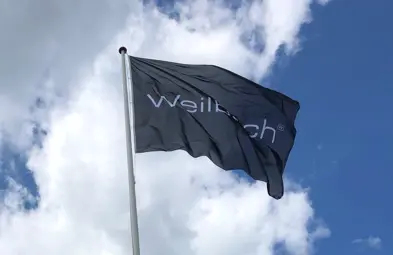 A dynamic company
Over the years, the industry has moved away from the traditional methods and into the digitalisation of shipping.
We have always been a dynamic company and have moved with the times to meet the changing needs of the shipping industry. 
Our digital future is important and so is our rich history of over 265 years. Since the company was established in 1755 making sails, flags and compasses, we have remained dedicated to supplying the latest technology and products.
Talk with our experts
Get in touch with our experts with any questions.
Get in touch
Phone
+45 3334 3560
Email
operations@weilbach.com
Thank you for reaching out to Weilbach
We've received your message. Someone from our team will get back to you as soon as possible, at the latest within 48 hours. If it's urgent, we encourage you to call us at +45 3334 3560 Have a wonderful day!