Back

of bridge

tool

for ships

Maritime navigation software.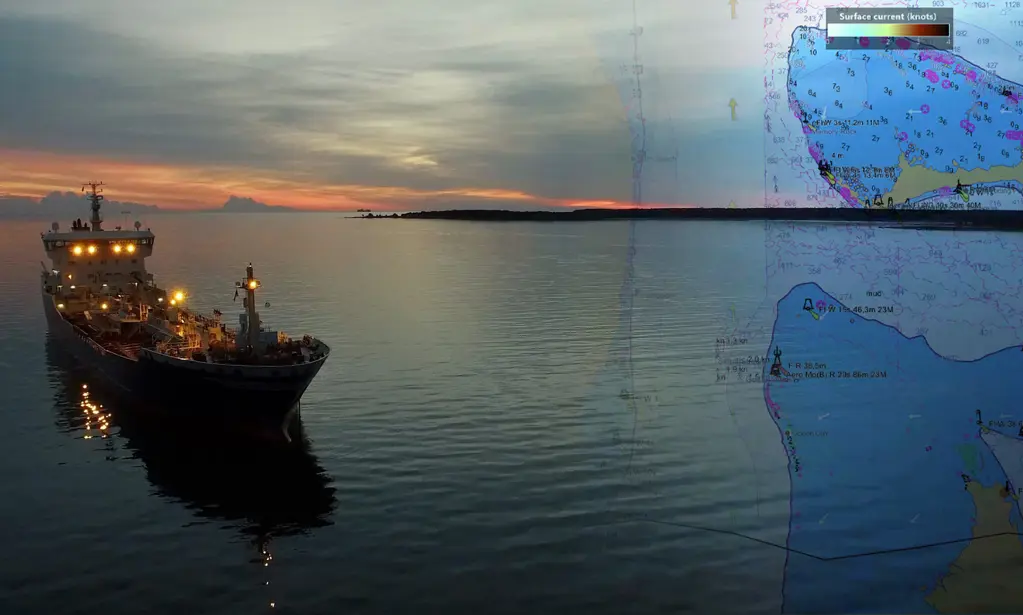 Versatile back of bridge tool
Viewer is an all-in-one solution for marine navigators to manage back of bridge operations on ships in one easy to use platform. An information management tool for the maritime industry, it prepares navigation for both small ships and large enterprises. As well as being invaluable on board vessels, Viewer is also used shoreside in planning and reviewing routes. Our online system allows shipping companies to quickly and easily approve orders and see what information their vessels have access to. Extra add-on services and functionality are available in Viewer for a totally expandable solution, including AVCS NAVAREA Warnings, Load Lines, Time Zones and Weather data.
Advantages of Viewer
Realistic results
Viewer has an integrated route database to ensure accurate, realistic and safe voyages are planned quickly and easily.
Accurate route planning
Many services are available in Viewer, for a full ENC chart display and rich contextual information for accurate route planning.
Auto-routing
Automatically generate routes using the integrated routing engine that has a database of thousands of ports worldwide.
Chart display
High performance nautical chart display with clear, fast, uncluttered images. Modern, touch friendly user interface.
Charting tools
Overlay charts with annotations, routes and exchange routes with ECDIS. Simple and robust overlay management.
Chart management
Purchase, download and display ENC charts. Generate standards compliant with S-57 exchange sets to update an ECDIS.
Reporting made easy
Source, obtain and update information to plan, execute and review routes for accurate reporting.
AVCS – ADMIRALTY Vector Chart Service
A unique service for AVCS charts. Existing charts can be installed and viewed, or charts can be acquired using our Pay-As-You-Need service. You can update the ENC charts free of charge each week and update the ECDIS by making a standard exchange set.
AENP – ADMIRALTY e-Nautical Publications
Having AENP integrated into Viewer, allows operators to download and apply the latest UKHO updates to publications electronically. This is an important feature as it helps to support safety and compliance, as well as reducing administration on board the vessel.
AIO – ADMIRALTY Information Overlay
Viewer displays AIO to provide the operator with the most up to date information possible. It simplifies planning by giving mariners the right information when they need it. It displays ADMIRALTY Temporary and Preliminary Notices to Mariners (T&P NMs) and ENC Preliminary Notices to Mariners (EP NMs) on top of ENCs.
Passage planning
Viewer routes provide a full overview of route waypoints, legs, speed and predicted times and is based on our AtoBviaC service. The passage planning tool allows you to easily share routes between the vessel, shipping companies, charters or Vento Maritime, to ensure safer navigation. A printable passage plan (route details, ENC update state, ADP certificate) is also available.
NAVAREA warnings
Embed NAVAREA warnings into voyage plans to see warnings on your routes and avoid any potential dangers, to save time, stay up to date and keep the vessel and its crew safe.
Environmental module
ECA and Marpol zones are highlighted, so routes can be planned around them. Knowing where zones are in your schedule can make a difference in compliance, time and cost. Routes can be planned to avoid changing fuel or to take the additional time and costs involved into consideration.
Load Lines
Overlay routes with Load Lines to stay compliant with Load Line regulations: the perfect partner when sailing long journeys. Data from the International Convention on Load Lines 1966 and Protocol of 1988 (as amended in 2003) are summarised in this layer. The layer outlines Summer, Winter and Tropical Zones, Seasonal Areas and their Fresh Water equivalents.
Time Zones
Overlay routes with Time Zones for the perfect partner when sailing long journeys and sailing multiple routes. Integrate ADMIRALTY chart 5006 with a digital version in Viewer to eliminate carrying the paper chart. The chart enables mariners to see where and when the time zones change on routes and the time zones for ports to help with reporting.
Minimum System Requirements
•  Windows PC with Windows version 10 or 11
•  4GB. Preferred 8GB RAM
•  64GB hard disk
•  1GHz 2 core processor (64 bit)
•  6.0.10 or later of Microsoft .Net Desktop Runtime (x64)
WENDIS: Weilbach Nautical Digitized Information System
WENDIS is our family of software products designed to make workflows on board simpler, reduce mistakes and decrease human error. They achieve this by enhancing administration and making sure you are always up to date.
See the other members of the family
Would you like a demo of Viewer?
Contact our experts to arrange a demo of Viewer or to ask them any questions about our software solutions.
Get in touch
Phone
+45 3334 3560
Email
operations@weilbach.com
Thank you for reaching out to Weilbach
We've received your message. Someone from our team will get back to you as soon as possible, at the latest within 48 hours. If it's urgent, we encourage you to call us at +45 3334 3560 Have a wonderful day!